About Me and My Photography

I am a Canadian artist living in Halifax, Nova Scotia. I have always loved photography after receiving the gift of a Brownie box camera back in the 1960's. I
f I still had that camera it would now be an antique!



My legal career has been very analytically focused and I always enjoyed the creative pastime of photography. Starting with the Brownie, I progressed through a Minolta SLR and various Canon DSLR cameras. I now work with a Canon EOS Rebel SL2. I've become more and more excited about photography as the years have passed.
I am inspired by nature so my photography was originally focused on the outdoors, both landscapes and details in nature. More recently I've broadened to include architecture, dance, some portraiture and photographing almost anything when I travel.

Photography has become the catalyst to my learning, and my experience of the world.
I can't look at anything anymore without wanting to photograph it!

I hope to capture and pass on to others
the excitement I feel about what I see

. People have said my photographs look like paintings and I appreciate the compliment.
My photographs live in collections in the United Kingdom, Germany, Florida and Maryland, throughout Nova Scotia and across Canada.
I opened my business Serenity Images in 2004 and i
n 2005 I left the legal world to pursue my photography full-time.
After getting my feet wet selling at the Dartmouth and Halifax Farmers Markets, I became a juried member of
Craft Nova Scotia
to sell at their Markets, as well as a juried member of the only all-photography arts co-operative in Halifax,
ViewPoint Gallery
.
A full list of where my work is currently available follows:
AGNS - Teichert Gallery, Halifax, NS

Medicine Shoppe Pharmacy, Quinpool Rd., Hfx

Serenity Images home studio and through this website. Studio visits are available upon request.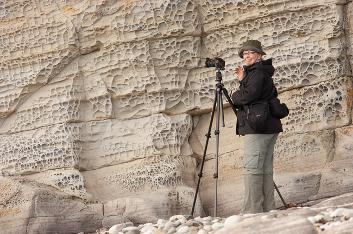 ViewPoint Gallery 1475 Bedford Hwy, Bedford, Nova Scotia | 902-423-3193